A rabbit mom gives birth eight times every year. She does not want to but she has to. Each time there will be 7-10 little rabbits. After 78-82 days they are declared mature nough for the slaughter and they will be killed.
We took one mom and her ten kids from such a place. We drove them to the safety. To people who won´t kill them.
Thanks to those who offered their homes.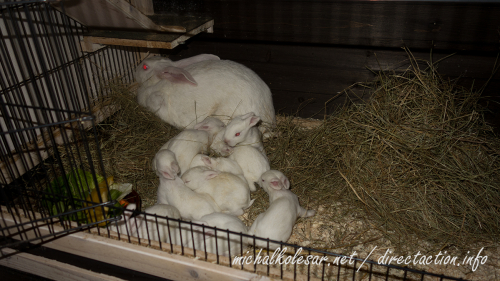 (dále…)