Open rescue XLI (May 2018)
We smell terrible stench for a long time before we arrive at the spot. We scrape through by hole in the fence and continue towards the nearest building. When we open the doors the stench and heady air almost strike us across the face.
We are coming in and fall through and glide on something what should be a litter but its only a film from faeces and straw. This is the only living space for these water birds!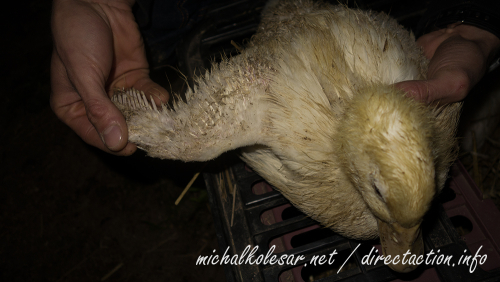 Click on the photo and come to the photogallery.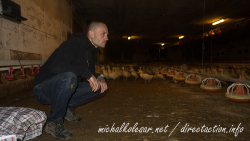 These ducks are still young. They are slipping out of my hands because of all the dirt and soil. I catch five of them and put them into the bag. Lukas kneels on his knees in all that shit and looks around.
Only few minutes and we are leaving the place already.
In the car, we put them to the birdcage and go home. They are so small. In a few hours they will be swimming in pool of fresh water and walking on the grass. They will taste rain and fresh air.