Rescue Action LI (October 2019)
The driver stops the car on the edge of the forest, we get out and take our tools. He drives away we approach the object and try to hide in the shadow of the forest, where is silence. The closer we are to the factory farm, the worse the smell gets. The stink means that the buildings are full of animals. What a sad confirmation.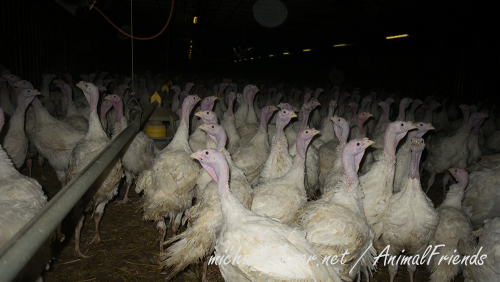 When the watchers get on their spots we check the transmitters connection and Lukas goes inside the area with me. We avoid cameras while trying to find a way to get into one of the halls. It takes us quite a while. Through a narrow window I stretch myself in. Lukas waits outside by the window.
I take one turkey in my arms, then another, I comfort them to let them know it all will be better and then hand them over to Lukas.
On our way to safe home, we finally have time to check them properly. As I took one of them, it seemed she had strange head, but there was no time for us to focus on that. Now we can see how horribly deformed her head is. It's like a view from a horror movie. How could she survive with such disability? I don't know, but she made it.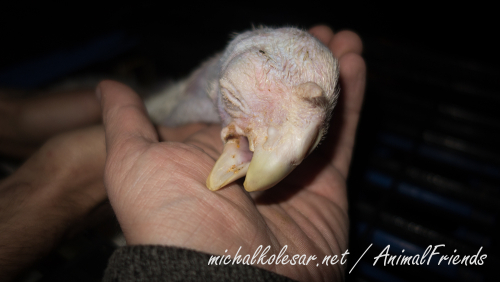 I visited her in her new home a few days after. I saw how grateful she was for the touch, care and feather cleansing, how she enjoyed the sun and grass (the second rescued turkey as well) and I realized that even though I don't know how she will handle it, she's doing fine now.
Thanks to all who provided homes and all who help us.