Rescue Action LXIX (April 2023)
It's 2:30 in the morning as I am writing these lines. I don't know how many days have passed since the rescue. Time doesn't matter in this case. Inside I feel like it was yesterday.
I stop my car further from the facility where the rest of the team will disembark. Then I park the car and join the rest of the team as quickly as possible. After a few minutes we enter the woods. The path is pre-marked.
Text Lukáš Krása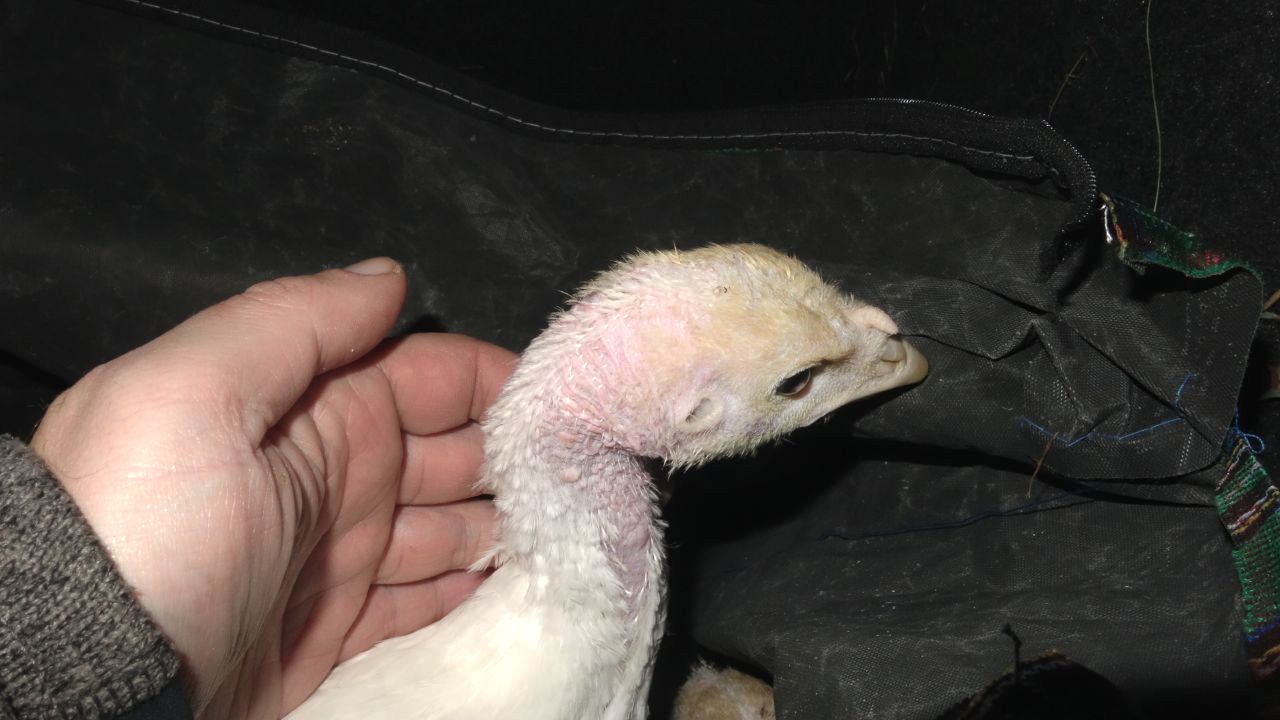 Finally we're there, a building full of turkeys. Today we have a home for five of them. The patrols go to their posts. Michal and I go to figure out how to get in. We find a small, hard-to-reach opening. Neither of us understands how to squeeze through and at the same time take the animals, but it's the only way. I take off as many clothes and gear as possible so that I don't get caught on the bars. Michael makes me a stool and then literally shoves me in. I can't get in even after a few tries, and when it looks like I'm going to be inside, I find I couldn't get back out on my own.
It takes a long time and we think about coming back next time, but that evening no one was ready to leave with an empty bag. After a few more attempts, I'm hanging by my ankles. Body in, feet out.
I look around and see thousands of small children. I stretch my arms out slowly and wait. It's either that or fall in.Only their curiosity  causes them to come closer so I can pull them out one by one. The five of them have literally come for their freedom.
We take our bags and leave… But something happens that I hadn´t experienced before. I sit on the ground crying, and I can't go on. The others don't understand what's happening and ask if I'm hurt. I'm not, I just see the faces and eyes of all the others who stayed there… I stayed there too.