Záchranná akce LXVI (Listopad 2021)
Je sychravo a málo hvězd. Jdeme přes louku k objektu. Blízko je silnice. Dáváme si pozor a když se objeví auto, zalehneme a čekáme až zmizí.
U objektu rozmístíme hlídky, jdeme si jej projít a najít nějaký způsob, jak se dostat dovnitř. Když odcházíme, máme v přepravce jeden velký a deset malých bílých kožíšků.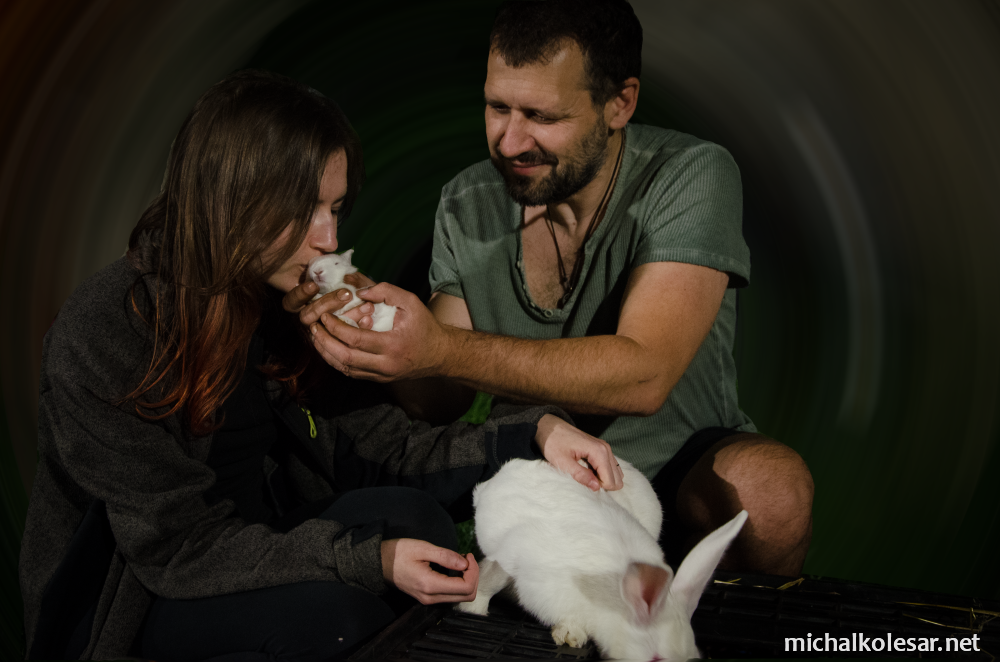 Dívám se na Lukáše, Péťu, našeho anonymního kolegu pana X a naši anonymní kolegyni paní Y, jak se loučí s králíčky předtím, než se rozdělíme. Je to chvíle, kterou mám hodně rád. Dívat se po záchraně na těch pár lidí, jak si hladí a mazlí zvířata, která zachránili ze sraček živočišné výroby.
Do domova jedeme sami s Péťou. Je nám fajn. Nový domov známe a víme, že králíčci tam budou mazlíčci a prdelky a srdíčka a tak.
Vím, že hodně lidí řekne, že je to jen jedenáct králíčků a kolik jich v tom zbývá. Vidím to a bolí mě to, ale stejně… Pro těch jedenáct je to všechno. Je to jejich život. Máma už nebude rodit masné produkty na běžícím pásu v drátěné kleci  a těch deset malých neskončí na jatkách.
Díky všem, kdo nás podporují. Dobrým slovem, sdílením našich příběhů i jakkoli jinak.