Rescue Action LXIII & In Memory of Animals Killed Due To Covid Vaccine
There is peace and quiet and a black sky above us. It's raining a little. We walk through the forest along the path we have prepared and marked a few days before the event. I'd rather get ready now than later wander, make unnecessary noise and waste time.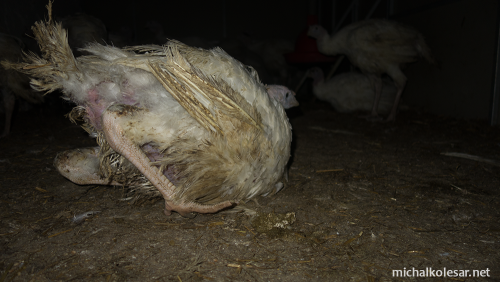 There are fewer of us than we would need for a safe action. This happens sometimes. Fortunately, it is a location that we know and we know possible complications.
The patrols are already in position and Lukáš and I are climbing the fence and going to one of the halls.
We're inside. Alive turkeys, dead turkeys, dying turkeys. Stink and lament in the air. Nothing has changed.
We take two and we are leaving and at the same time staying. If you know what I mean.
It's still raining outside.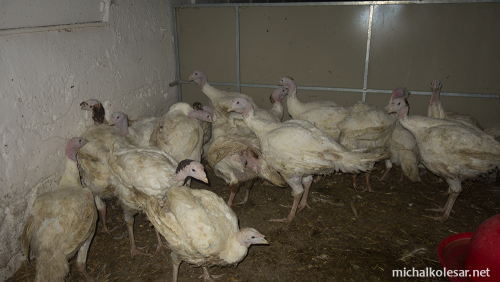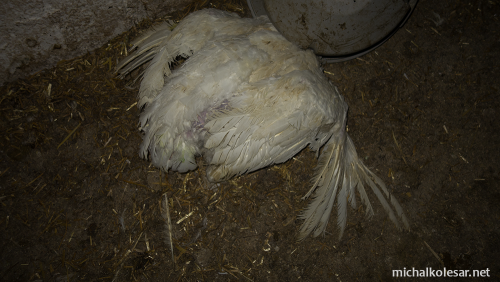 Memories of animals killed for the Covid vaccine

Cats, dogs, ferrets, monkeys, guinea pigs, horses, mice, pigs, chickens, ducks and more are injured, maimed and destroyed in a crazy hunt for a vaccine that is said to stop Covid - 19. Politicians speak and promise, traders count profits. Most people rejoice and enjoy when they get their dose. Most of the vegan movement pretends that vaccination does not really affect so many animals and continues to polish its slogans and tattoos.
We will not forget. We will not forget. We will not forget.