Açık Kurtarma Eylemi XXV. (Ocak 2016)
Soğuk bir gece bir çok toplama kampından birinin duvarından tırmandık. Duvarın arkasında bir mezbaha ve içinde hayvanların tutulduğu bir çok kapalı bölme var. Birkaç adım, kapıda azıcık zaman harcıyoruz ve işte o kapalı bölmelerden birinin içindeyiz: Leş gibi bir koku, kanatları kırık pislenmiş kuşlar; ölüler arasında yaşayanlar, yaşayanlar arasında ise ölüler. Keder, öfke ve çaresizlik hissi. Dördünü yanımıza alıyoruz. Diğerleri geride kalıyor. Dördü şu an güvende, çimler üzerinde koşacaklar, teniz havanın tadına varacaklar ve hiç kimse boğazlarını kesmeyecek onların.
Dört tanesini kurtardık, diğerleri orada kaldı.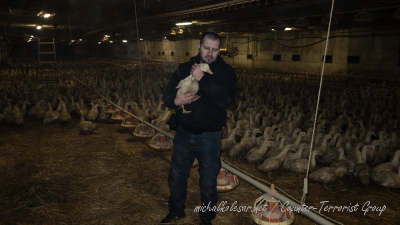 Click on the photo and come to the photogallery.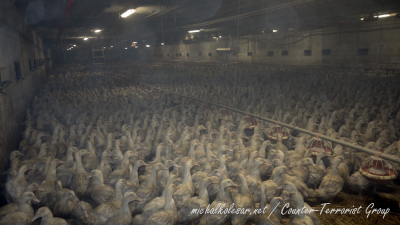 Çeviri: CemC