Açık Kurtarma Eylemi XXI. (Haziran2011)
Ailesi koyun besleyen bir adam tarafından ulaşıldı bana , aile yeni doğan kuzulardan bazılarını et olmaları için satacak diğerlerini de öldürecekti, öyle söylemişlerdi. Adam onlara bunu yapmamaları için yalvardı…ama nafile. Altı kuzu öldü, bir kuzunun kaderi ise belli değildi.
Adam bu yüzden ailesinin kararına rağmen kuzuları kurtarmaya karar verdi.
Bana yazdı ve yardım istedi.
Bir gece öldürülmeleri kesin olan 7 kuzuyu aldık ve onları yeni yuvalarına götürdük.
Bu kurtarma misyonu sırasında benimle olan ve bizi finansal anlamda destekleyen herkese teşekkür ederim.
…………………………………………………………………..
Onbir ya da üçyüz ya da bir tavuğu kurtarmanın sadece sembolik olduğunu söyleyenler cevabım şu: eğer üç yüz insan boğuluyor olsaydı ve bir kişiyi kurtarsaydınız, bu sembolik olur muydu?
Hayvanların doğrudan eylemlerle kurtarılması daha iyibir geleceği düşlemek yerine şu anımızı değiştirir. Bu, soyut hayatlarla değil somut hayatlarla alakalıdır. Gerçek öncelikleri önceleyip sahte olanları yok eder. Bir hayatı kurtarmanın aciliyeti sahip olmaktan, kanundan, çoğunluğun iradesinden ya da demokratik bir seçenekten daha önemlidir.
Çünkü hayvanlar maske takip takmadiğiniza aldirmazlar
………………………………………………………………….
Click on the photo and come to the photogallery.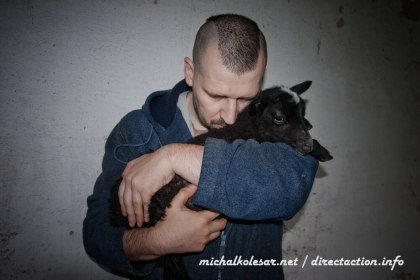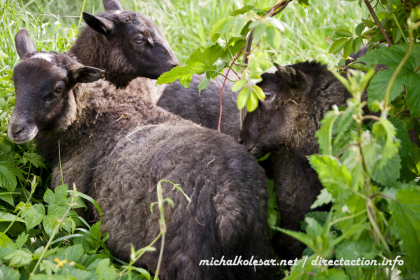 Çeviri: CemC
hayvanozgurluguhareketi