Booklet: I don't harm if I don't have to
This booklet is available for download and free to distribution. If you are going to sell it, then for a price of a printing or for a voluntary fee. If you get some money, use it on the spread of vegan ideas, vegan cookery for the public, more printouts of these booklet, or you can send it to my account as a contribution to my work - rescue, investigation etc.
The booklet is not intended for propagation of welfare and other nonsense.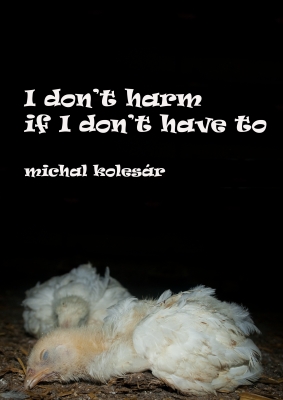 Number of pages: 28, format: A4, size: 3,9Mb Download here
The booklet is in format PDF ( Foxit Reader or Adobe Reader ).
Printing instruction:
Use a paper A4 in width - first print just rectos then turn round the papers and print versos. Complete.