Just a broken mug (March 2008)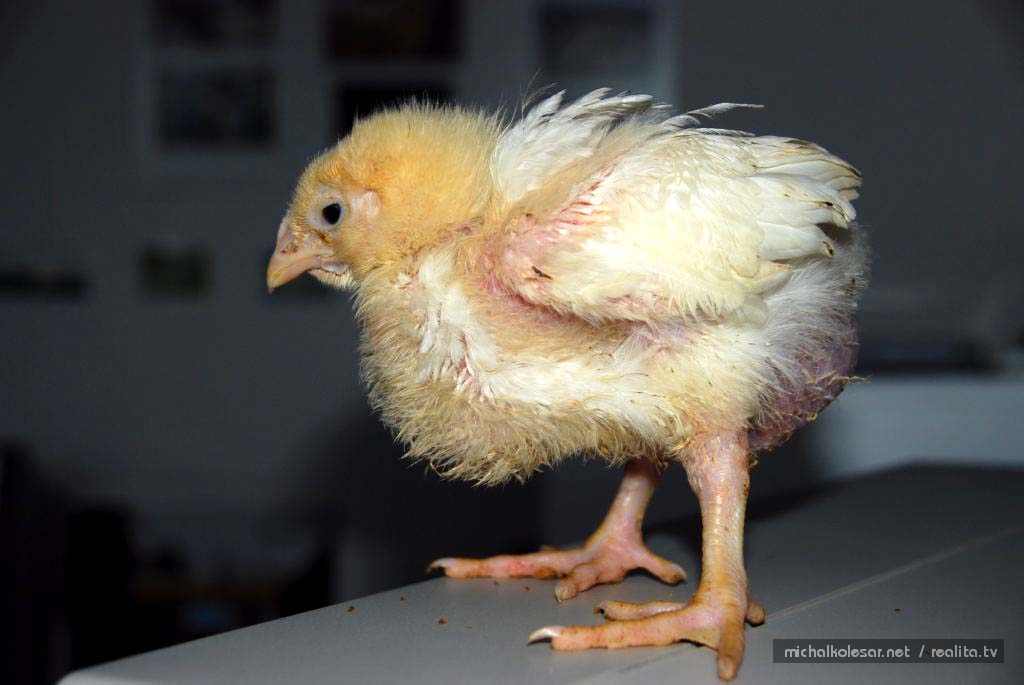 It was in Austria during an investigation in a two-storey hall, from where, as I hoped, we would take some hens. I had a challenging week, several hours of driving, the day before we were in some five farms in Germany and Austria and this one was the second that night. What happened was due to my incautiousness and possibly the result of my overall tiredness. I couldn't stop, slept little and worked a lot.
I had secured a ladder to two people before me and then climbed the ladder unsecured. When I stepped on the last stave and wanted to climb over to the building, the ladder slipped, fell down and so did I. I was falling backwards and my legs tangled in the staves. From the height of 4 metres and on the concrete.
What it resulted in is a triple heel fracture and an instep deformation. In hospital they iced the foot for five days and then I was operated. Pieces of the bone were wired together, fastened with nine screws (which are to stay in forever), a piece of pelvis bone was taken to fill the hole in the heel and because it wasn't enough, the rest was filled with ceramics. I was briefly operated again the second day because one of the wires got tangled in the bones.
I had to say I felt good in the hospital. I took a rest, both nurses and doctors were great and there even was no problem with vegan meals. When I announced I am a vegan and that it will stay so, I was visited by a nutritionist who compiled a vegan menu for me. My meals came labelled- Mr. Kolesár. Without meat, milk, eggs.
After I returned from the hospital I lied for several weeks with my leg bolstered with pillows. Every time I put it horizontally for just a few minutes, it immediately got swollen painfully and got such a merry violet colour. Because I stopped taking painkillers once I got home, I was really enjoying it.
Considering the height, the type of fall and the surface on which I fell, I think I had a good portion of luck. Years of training martial arts have surely helped me, too. Now I await rehabilitation and then back to investigations and rescues.
Out of the first hall we were to that night, my colleague and friend took a chicken in her arms (and named him Chuck), and after my accident, friends from SaboTiere returned to the hall and rescued two hens, and in another rescue they saved 13. I thus have a lot of reasons to smile.
And thank you to all to whom I was worth a support. I appreciate it.